Each person has a shape of their lips, but as time passes, their lips tend to lose their thickness and elasticity. However, plastic surgery and general cosmetic products are not the only way to prevent this. In this article, here are some simple homemade tips to make your lips look thicker and firmer.
Let's relax the muscles and shape the lips
One of the reasons that the lips become smaller and thinner over time is the tension in the face.  Especially around the lips. When you're tense or stressed, you tend to close your jaw and mouth, and over time your muscles contract, which is why your lips look thinner.
To take good care of your lips, the first step is to find out if your lips are tense or relaxed. Invest a few minutes each day, focus on relaxing your lips, and do the following exercises.
Close your mouth, close your lips well, pull your lips toward your mouth, and maintain this position for 5-10 seconds.

Then, take a deep breath and release the pressure by blowing outward.

Repeat this action 10 times, and perform 2-3 times a day.
Doing this exercise will make your lips thicker and feel redder.

Improve blood circulation
There are other exercises that can greatly improve your lip area. It allows blood to circulate better on the lips and gives it a beautiful color.
It vibrates without closing the lips, but not too tightly.

Blow gently outside. Sounds like "brew" will continue to sound.
Children also play this movement as a game, but in fact, if you continue this movement for 20 to 30 seconds, you will immediately feel a sense of vibration in your lips.
Exfoliation
Dead skin cells can also accumulate on the lips like other body parts. However, lips are much more sensitive skin that needs to be well maintained. It is recommended to exfoliate occasionally. Once or twice a month is adequate.
To exfoliate your lips, use a baking soda paste that has very small particles. Mix baking soda with a little oil (olive, almond, coconut, etc.) and massage it around the lips and mouth contours. It is recommended to do it before bed. This is to prevent going outside with red lips.
When finished, wash with water, but leave a little oil overnight.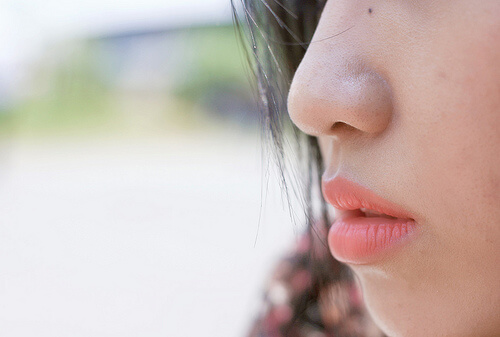 Moisturize more often
Lips tend to dry well. This will make your lips look markedly poorer, especially when using lip liners. If you often suffer from dry or torn lips, it's a good idea to pay a lot of attention to this trick.
Moisturizing is done every morning and night using natural products. You can use certain lip balms , but you can simply use oil or pure coconut butter.
If you have a face pack, you can nourish your lips with the following foods: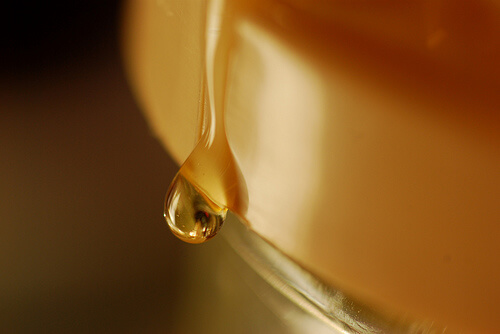 Lips massage
While moisturizing your lips, you can benefit from a massage to get the following benefits:
Strengthen moisturizing

Improve blood circulation

Relaxing the muscles around the lips

More volume and vivid colors
How to massage the lips
When the lips are well replenished with moisture, cover the entire mouth with one hand and pull it horizontally, massaging not only the lips, but also the surrounding areas, which give tension to the lips and cause wrinkles to appear.

Then do the same with the other hand.

Do 10 times for each hand.