Really Delicious Chicken Salad Recipe
Really Delicious Chicken Salad Recipe Here's how to make the best chicken salad that will impress your dinner guests.
Chicken salad is always good, but it's a good choice, especially in hot seasons. Today, I would like to introduce a delicious chicken salad recipe that is rich in nutrients . It's the perfect food anytime and anywhere!
Vegetable chicken salad
Vegetable chicken salad is a great addition to a healthy and balanced diet. It's a good idea to consult a dietitian about the foods you usually eat, but these foods are generally a good choice.
The reason is? This is because both chicken and vegetables contain essential nutrients that will bring you well-being. According to an article published in Food & Nutrition Research , chicken is an important source of protein, fatty acids, vitamins and minerals.
Likewise, vegetables are low in calories and are an important source of antioxidants. Also , according to a study in the Journal of the Academy of Nutrition and Dietetics, eating salads lasts longer and helps reduce excessive calorie intake .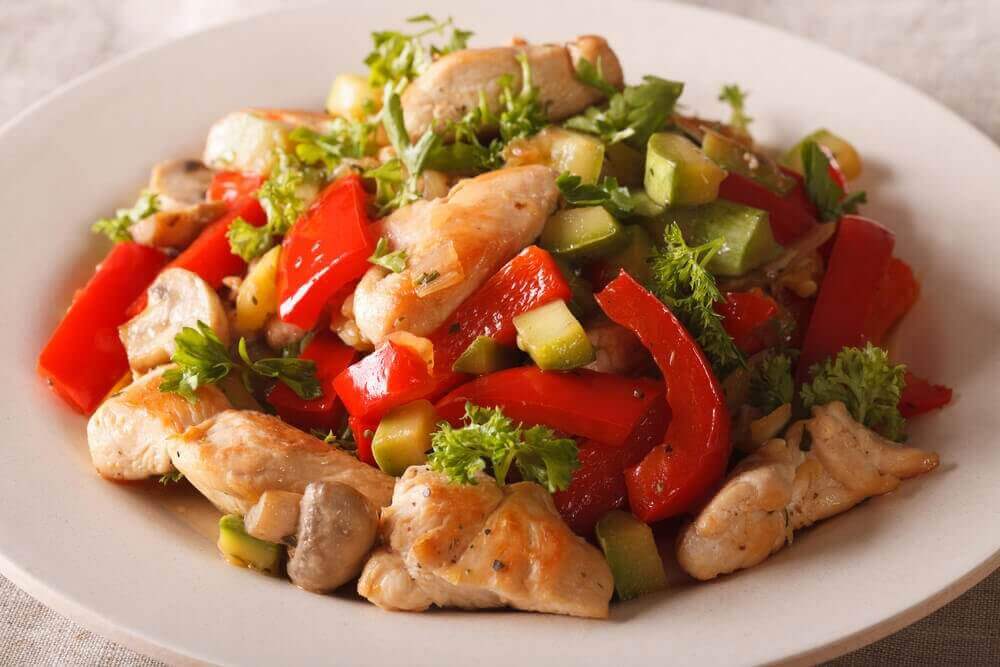 material
1/2 onion (30 g)
1 laurel leaf
1 celery stalk (30 g)
10 parsley stalks (5 g)
1 small bag of potatoes (200 g)
2 cloves of garlic (2.5 g)
2 chicken breasts (250 g)
1 small carrot (200 g)
1/2 cup mayonnaise (100 g)
1 teaspoon mustard (5 g)
Pepper and salt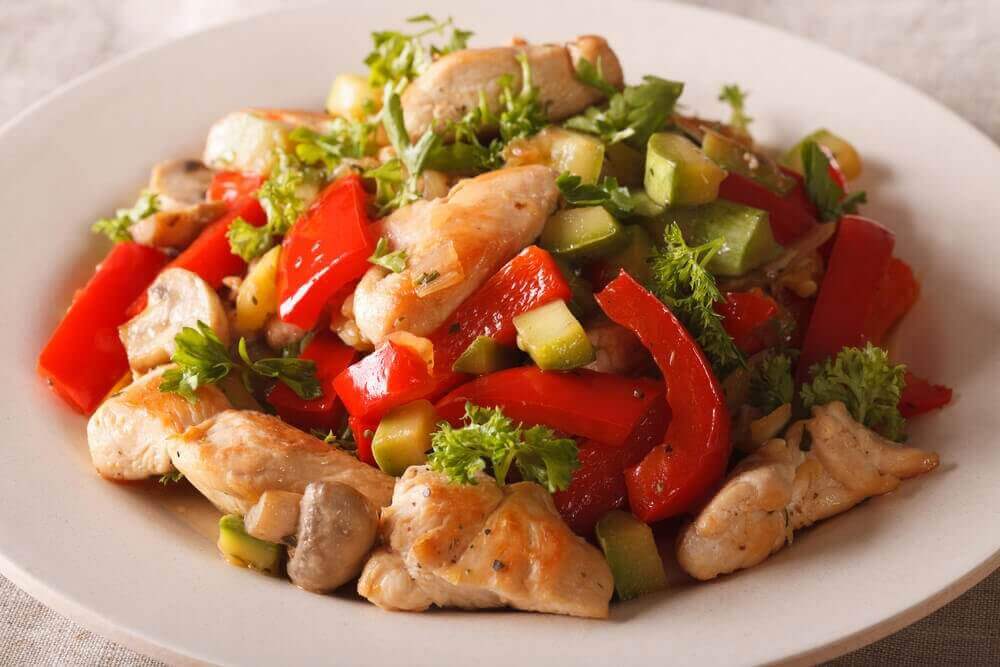 how to make
To prepare the vegetable chicken salad, first put the peeled carrots and potatoes in enough salt water and boil. The carrots need to be removed after 8 minutes of boiling water, so put all the vegetables in the pot.
Then, the potatoes cook for 20-25 minutes . You can tell whether it is cooked or undercooked by stabbing it with a fork.
Put the chicken breast in a pot of water and add chopped onion and garlic.
Season with bay leaves and a little salt. Then cook over low heat and reduce the heat to a minimum when the water starts to boil. Cook the chicken breast for 15 more minutes.
When the potatoes and carrots are ready, chop finely and chop the chicken breast . By then, you will be ready and well cooked.
Finally, put all the ingredients in a different bowl and add mayonnaise and mustard. Stir all well to complete the salad.
Orange Chicken Salad
The orange chicken salad is much easier to make. It combines the pleasant texture of chicken and the sweet and fresh taste of citrus. It's the perfect dish for a spring dinner. To prepare two servings, you need:
material
1/2 cucumber (30 g)
1/2 can of cabbage (100 g)
2 tomatoes (120 g)
2 tangerines (60 g)
1 chicken breast (100 g)
1/2 cup sweet corn (50 g)
1 tablespoon of honey (5 ml)
1/4 cup (30 g) cheese powder
1 tablespoon of lemon juice (5 ml)
2 tablespoons of olive oil (10 ml)
1 tablespoon of apple cider vinegar (5 ml)
How to make
Wash tomatoes, cucumbers and cabbage before starting. After that, chop the tomatoes and cucumbers and peel the cabbage. When ready, put them in a bowl and mix them all.
Next, place the chicken in a hot pan with 1 tablespoon of olive oil and cook until well cooked .
Take the chicken out of the pan and check that it is well cooked. If there is any part that is not cooked, continue to cook until it is done.
Then, transfer it to a plate to make sure it is well cooked. If there are parts that are not cooked enough, put them on the grill and cook a little more.
When the chicken is ready, peel the tangerine and divide it into pieces. Chop finely to make the juice and mix well with the salad to emphasize the taste .
How to make a dressing and add it to a salad
When everything is ready, mix the chicken, citrus juice, vegetables, corn and cheese powder in a bowl. In a separate small bowl, make the dressing with olive oil, lemon juice, honey and vinegar.
The final step is to pour the dressing over the rest of the ingredients. Stir everything well so that the dressing and orange juice soak into the chicken breast.
Whichever recipe you choose, the dish will be fresh and pleasant . These recipes are ideal for a spring meal or dinner and can be enjoyed alone or with family and friends.
For More Articles Visit: Well Being Issues