7 Fashion Secrets to Cover Your Belly Fat
Isn't it the only one who is worried every time they wear clothes because of the seldom covered belly fat? Let's try on the clothes you want to wear using the tips we will introduce from now on!
This article introduces some of the fashion secrets to hide your belly fat. Some people enjoy summer, the season of exposure, but many people do not like clothes that become thinner according to the hot weather. Here are some tips that will coolly solve those people's concerns .
Both men and women, belly fat is a complex for everyone. There are not one or two people who are afraid to wear clothes that reveal their body because of their fluttering belly fat.
But keep in mind two things that will calm those worries. First and foremost, there is no one perfect person in the world, and what you see on the outside does not determine who you truly are. Accept your body as it is. Getting in shape should be something you want to do, not because of pressure from society.
Another good thing is that you can cover your body with clothes .
From now on, let's look at the secrets of hiding flesh with clothes.
Women's Fashion Tips to Conceal Belly Fat
1. Cover your belly with a long blouse
It's simple, but it works. The long, loose-fit blouse covers the protruding flesh at once. In addition, it is comfortable to wear and even gives the impression of being well dressed. Long blouses are easy to match with various bottoms, and are unique items that make use of style and are comfortable.
However, avoid excessively oversized clothes as they will actually make you look fat. So you have to choose the right size that is neither too big nor too small.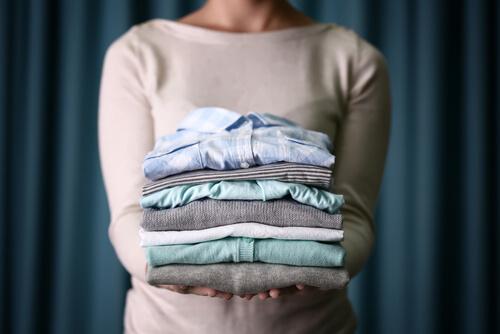 2. Choose a darker color
You may have found that even the same clothes can feel completely different depending on the color. The black outfit is always right for the body cover . Dark blue or green, or chestnut or reddish brown are also good choices.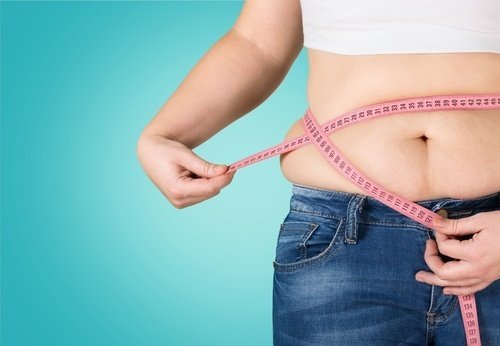 3. Use a design to cover the belly fat
One of the secrets to hiding your belly fat is to choose a design that has a relaxed fit around your hips. Both the peplum cut that looks like a skirt under the waist line of the top or the Empire cut that coolly falls below the high waist line cover the body well.
In addition , if you wear underwear that fits your body shape, the effect of hiding the protruding flesh increases. In addition, by wearing a belt as needed, you can make your style stand out more.
Do not hesitate to try the peplum cut and empire cut that hold the silhouette nicely.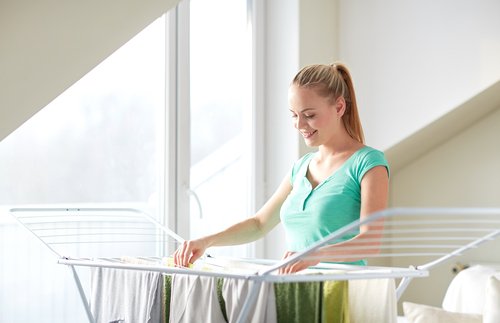 4. Avoid short-rise pants
The best pants to hide your belly fat are high or mid waist pants. It is comfortable to wear and is more effective in covering your belly fat. Short-rise pants only make the protruding belly fat look more prominent.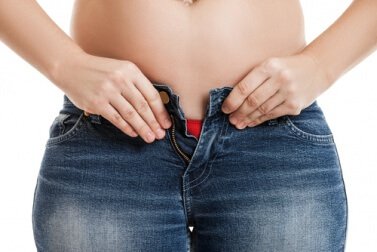 Men's Fashion Tips to Cover Your Belly Fat
The desire to look attractive when dressed is not just women's. This time, let's look at some useful fashion tips for men to hide their belly fat.
First, men can also take advantage of the tips for hiding belly fat for women, such as choosing dark-colored clothing and avoiding excessively loose or tight clothing .
5. Choose an oversized coat
An oversized coat with a generous width not only looks more stylish when worn, but also effectively covers the flesh you want to hide. Of course, there aren't that many in the summer, but don't worry. Wonderful tips are continually introduced below.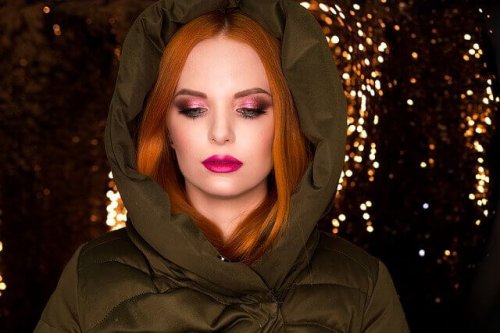 6. Choose the right design
Baseball jumpers and blazers are particularly effective in making the overall look slim when worn open. Also, if possible, wearing high-waisted trousers will make your legs look longer and hide your belly fat.
Also , avoid horizontal stripes, span materials, and clothing with prints. Each one is trivial, but they make a huge difference.
7. Right posture and mindset
Finally, an important secret for both men and women is correct posture and confident attitude.
With your back upright, your chin upright, and your self- confidence , even the same body type gives a very different impression.
The feeling of being ashamed of yourself or wanting to hide behind you is supposed to be exposed to the outside. Open your chest and go out confidently!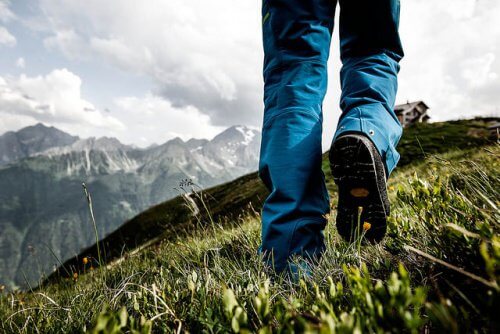 Every little detail makes a big difference. Let's take full advantage of the secrets that have been taught so far and be reborn as dazzling.